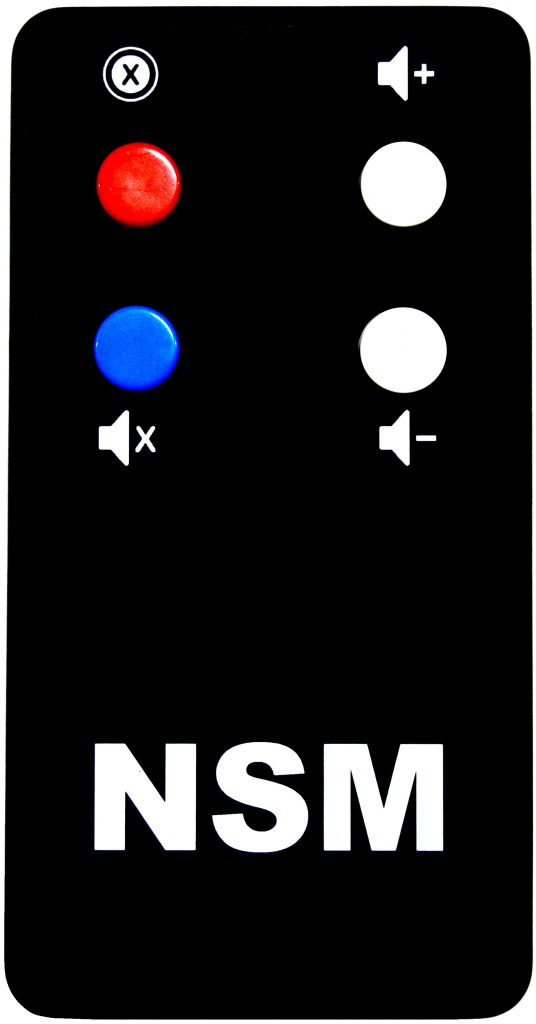 This Infra-Red (IR) remote control is a brand new, aftermarket replacement control to suit all NSM ES4, ES5, and ES5.1 Jukeboxes.
The Basic version (pictured) is designed specifically for use by Jukebox operators. It offers only basic functionality making it suitable for commercial settings ensuring confusion-free operation by venue staff. With its tough design and robust ABS enclosure construction, this remote can withstand rough treatment received at any venue.
For the remote control to operate, the remote receiver module must be connected to the central unit control as board shown below.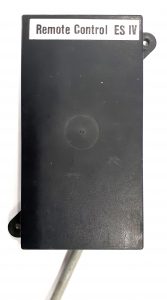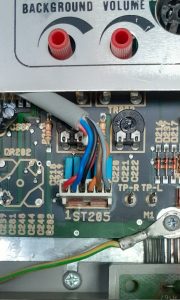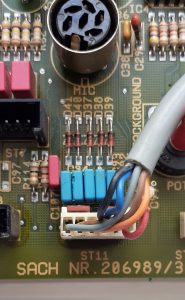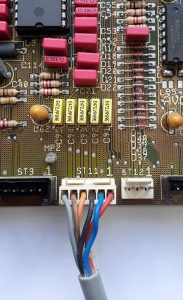 Refer to your Jukebox manual for more information
Features
ABS plastic enclosure.
Big function buttons.
Simple controls.

Dimensions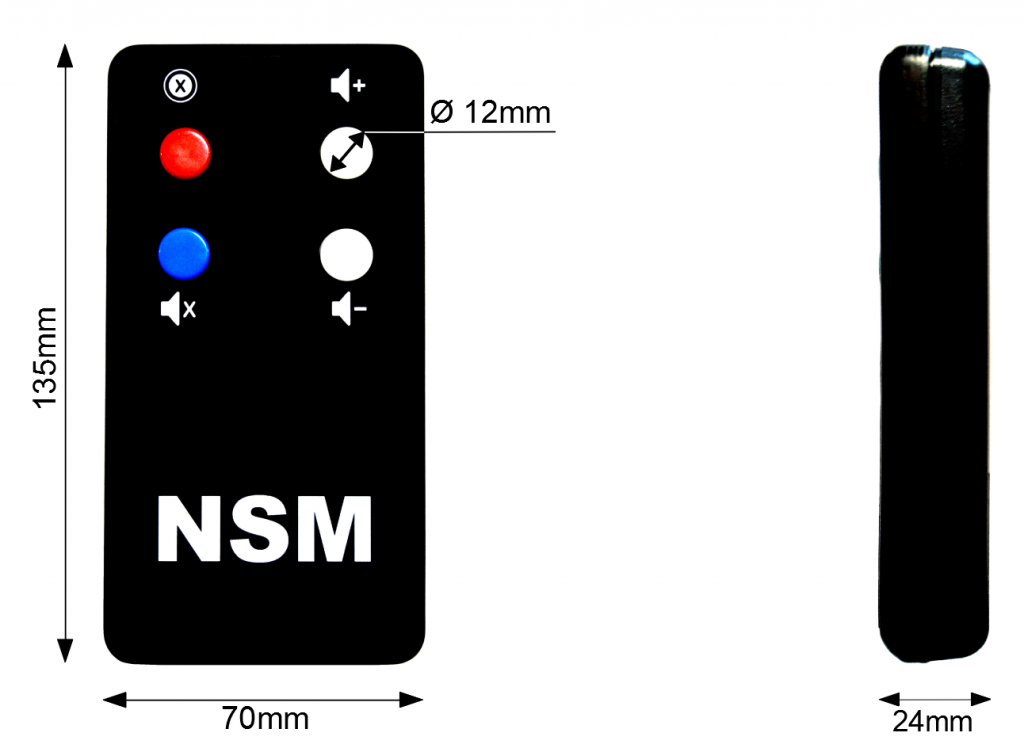 Required Battery
1 x 9V (6LR61 or equivalent)
Weight
100 grams without battery