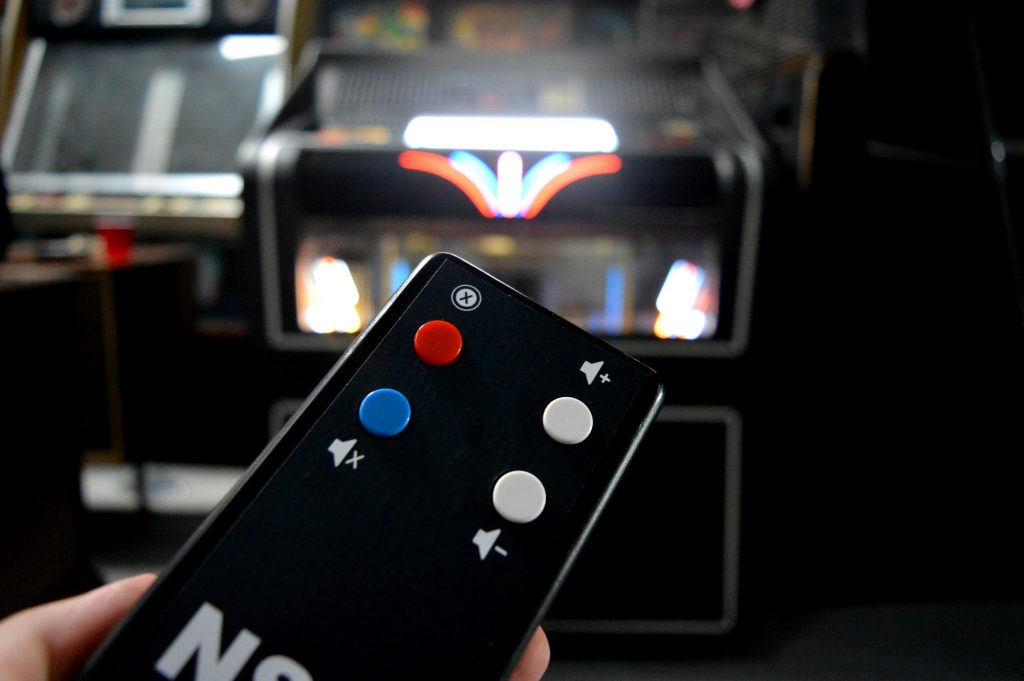 These new remote controls are basic, direct functional replacements of their original counterparts.
Designed primarily for the Jukebox operator, their four basic functions make them easy to use and featuring a tough ABS plastic enclosure, they can stand up to harsh commercial environments.

Multiple Infra-Red transmitters maximise the range of the remote control.
They are available in NSM and Wurlitzer versions. The NSM version is compatible with all ES4, ES5 and ES5.1 series of Jukeboxes and the Wurlitzer version is compatible with the I84 series of Jukeboxes.

Dimensions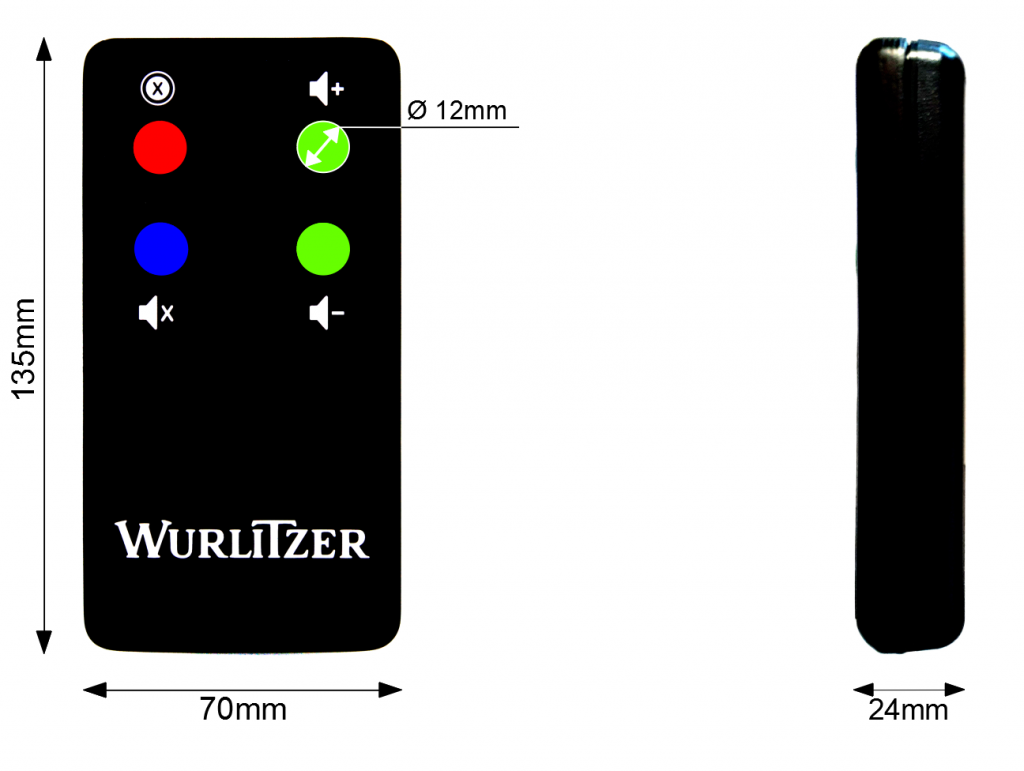 Follow the links to find more information on the Wurlitzer and NSM remote controls.